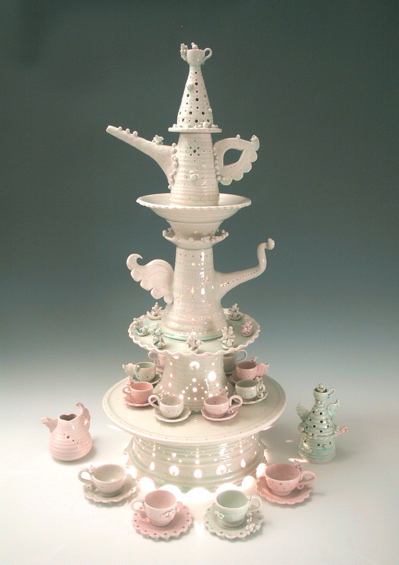 PROFILE
Hidemi was born and raised in Tokyo, Japan
where she earned her degree as a fashion designer.
Her move to New York city expanded her creative interests in to a new field, pottery.
Hidemi sees beauty and joy in just about everything and wants to express it through her ceramic.
As she creates from within, she hopes that people will react to her work as if it were a beautiful flower.
She would like her ceramic to bring to others: Love, Happiness, Laughter, Health, Dreams, Compassion, and Relax for life.
Awards
2004 Union Square Ceramic Center Ceramics Contest 1st PRIZE
2005 Forma Studio Gallery Ceramics Contest 2nd PRIZE
2006 NICHE Awards Finalist
2006 Tokyo New York Ceramics Contest Finalist
2006 WEB Ceramics Contest 3rd PRIZE
Group Exhibitions
2004 Union Square Ceramic Center Union Square, NY
2005 Forma Studio Gallery Union Square, NY
2005 Ise Gallery Soho, NY
2006 Ise Gallery Soho, NY
2006 Pennsylvania Convention Center  Philadelphia, PA
2006 Nippon Gallery Midtown, NY